"I Believe," originally written by Ervin Drake, Irvin Graham, Jimmy Shirl and Al Stillman, is the Women's Chorus' signature song.  Sung at each Women's Chorus concert, "I Believe" represents a bond between all WC members, past and present, as well as a cherished memory for each member.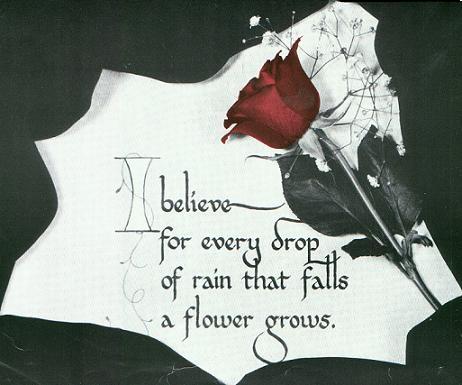 I believe for every drop of rain that falls, a flower grows
I believe that somewhere in the darkest night, a candle glows
I believe for everyone who goes astray
Someone will come to show the way
I believe above the storm the smallest prayer will still be heard
I believe that someone in the great somewhere hears every word
Every time I hear a newborn baby cry, or touch a leaf, or see the sky
Then I know why
I Believe.
It is a quodlibet, which means that two different songs are placed on top of each other and sung simultaneously.  In this case, it is "I Believe" and "Ave Maria."
Want to know what "I Believe" sounds like? Check out the video!